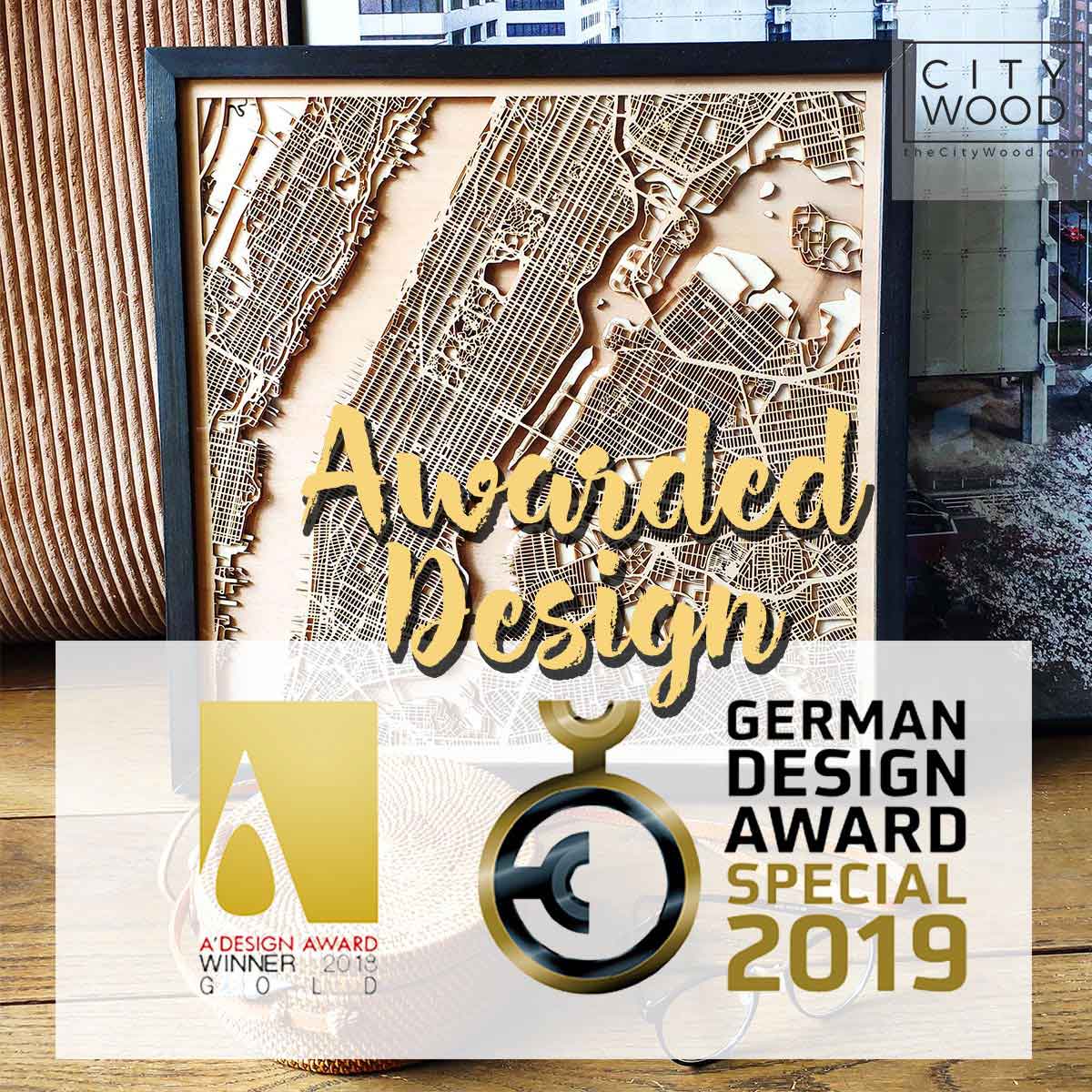 How it is made?
CityWood is created from a city data that is transferred in the computer, features such as roads/streets and rivers are converted into plywood layers to create depth of the design.
All of our maps and woodcraft are handmade work with a great attention to the creating process. Each map is unique due to the individual grain of the wood.

City Wood design has been awarded with:
A' Design Award Gold 2018 and
German Design Award Special 2019
Learn more About us
Handmade Finish

Handmade work brings the highest quality for details, so we carefully work on each wooden piece in our workshop.

Laser Cut Precision

We mastered laser cut precision to work for us for the best possible effects.

Interior Design

We work with interior designers and architects to create a modern minimalist design.